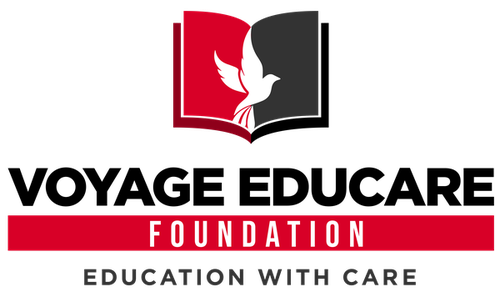 Voyage Educare Foundation
Support the school transformation in rural and remote areas of Kashmir and Ladakh
Voyage Educare Foundation (VEF) is a mission-driven community of lifelong learners with a vision to seek justice for every child in all aspects of life. To this end, we work to empower key stakeholders in rural and urban communities to eliminate inequity for our children to help them reach their fullest potential. At Voyage Educare Foundation, we are convinced that education is a means of establishing justice and mercy in the world. Therefore we strive to ensure that our programs and services are accessible to all.
We are a not-for-profit company registered under Section 8 of the Companies Act, 2013 with the Ministry Of Corporate Affairs, Government Of India.
Our flagship program is Raabta: School Transformation Program (for rural and remote underserved schools)
You can help us by, a) Becoming an Ambassador of our work; b) Investing in our ideas for transformation;
Join our voyage as an Advisor/ Board Member/ Coach/ Intern/ Volunteer for our young and dynamic team (we need YOU)
Schedule
| | | | | |
| --- | --- | --- | --- | --- |
| Voices from the Ground | Oct 2 - Sat | 10:30 | 13:00 | |
| Stories from Kashmir & Ladakh | Oct 2 - Sat | 16:00 | 17:00 | |
Activities
Volunteer
Donate
Give Resources
Create Awareness
Social
Join Now
Join Via Zoom
Redirects to Zoom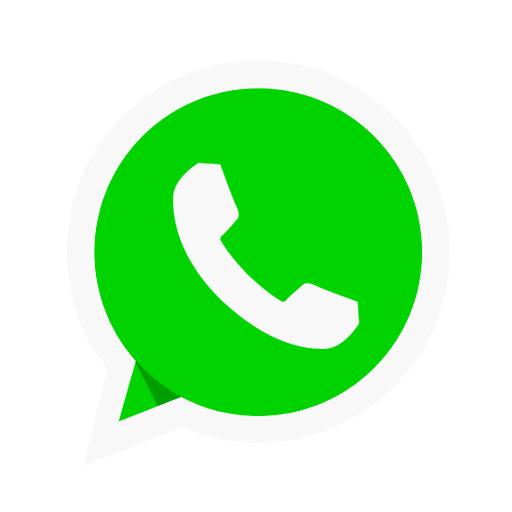 Chat now on Whatsapp
Join us on Whatsapp
Causes
Education
Children
Poverty
Youth
Geographies
Maharashtra
Jammu and Kashmir
Uttar Pradesh
Donate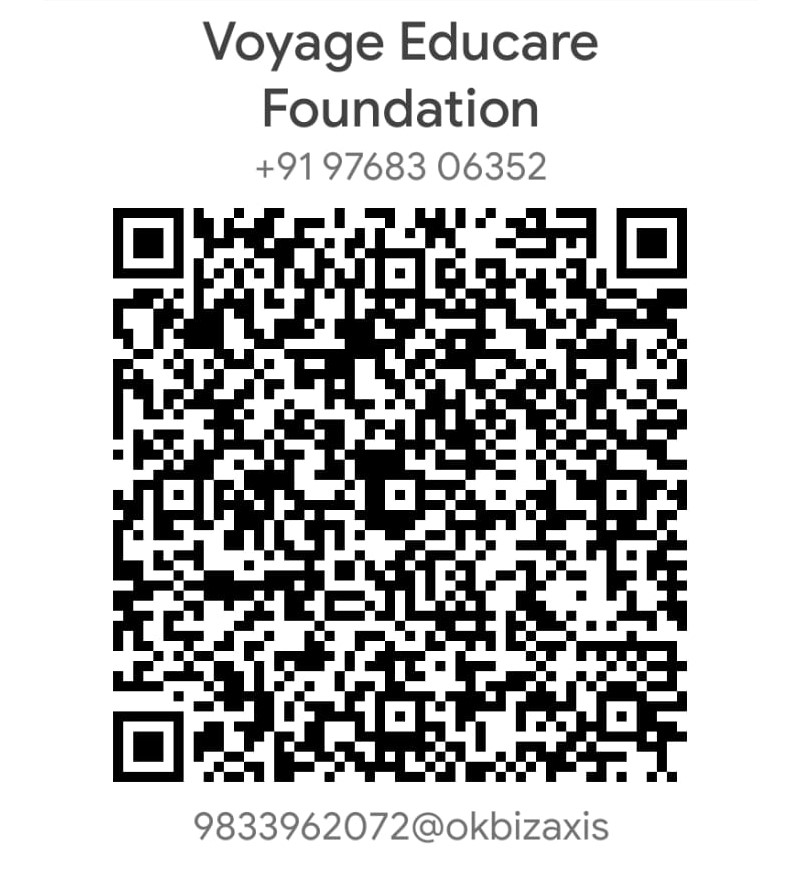 To Donate, Scan the QR Code
---
Sending lots of best wishes for the upcoming projects! :)
~ Suvodeep Saha from Kolkata
Hasan Sayed from Mumbai has pledged to help Voyage Educare Foundation by
I could write an essay on the work being done by your team. However I will say in a sentence "If you wish to build a nation, build it's children" That's what these guys do!
~ Hasan Sayed from Mumbai
All the best team.. you people are doing amazing work. Keep up the spirit.
~ Rekha Desai from Mumbai
Hello Voyage Educare Team, Best Wishes for your stall! You are doing a lot to impact lives and keep growing.
~ Rajeshree Garodia from Impact Guru