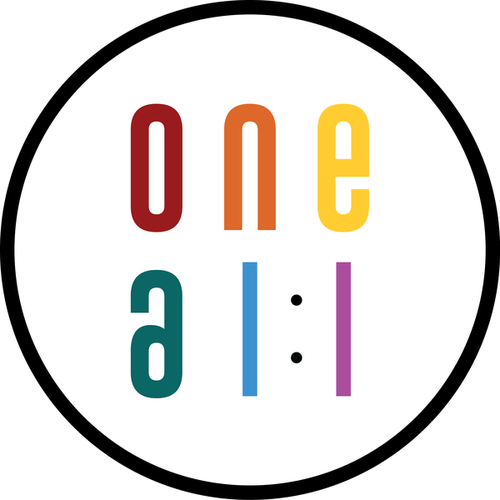 One All uses the mixed gender sport of ultimate frisbee as a tool to run values education programs for adolescent boys and girls.
One All Trust was founded in 2016 to improve the lives of youth in underserved communities in Chennai.
The sport of Ultimate Frisbee is unique- self-officiated with no referees, with boys and girls playing together on the same team. One All believes that ultimate frisbee as a team sport, is a microcosm of life in India, with conflict and inequities, but with rules that offer solutions. One All's youth players experience such situations and learn life-skills through sport that can be applied in real life. We have developed a practical 3-year curriculum around ultimate frisbee, and our after-school sessions include open discussions to break stereotypes and build empathy - empowering the young participants to bridge gaps on and off the playing field. Our coaches help young people develop communication skills, hear and express feelings, and work on conflict resolution. They support them to be aware of their feelings, actions, and consequences in order to help them cope with stressful situations. Lastly, our programs focus on gender, sex and sexuality: being aware of and breaking gender stereotypes perpetuated by the media, peers, or community; and concepts of gender and security.
With the pandemic, our on-field engagement through sport has been suspended. With 80%+ students not engaged in any educational activity since schools closed, the youth are without teachers, mentors or peers in a period of uncertainty, anxiety and isolation. One All coordinated relief efforts through youth leaders, taught children COVID safety, developed a supply chain for masks in vulnerable communities, and kick-started a learning program using mobile phones for life-skills and basic academics through fun physical activities. We are simultaneously expanding our reach to new communities, while building confidence among existing beneficiaries by adapting to their current needs.
Empowering role models that create positive change in communities is what we are working towards. Our hope is that such young people will become adults that build inclusive communities where marginalised voices are heard - and this, we hope, will spread through a domino effect to the entire country.
To date, One All has worked with 500 children at government schools and in Doomingkuppam and Srinivasapuram, two of the biggest fishing communities in Chennai. We have also implemented a life skills education program in the Adivasi community of Gudalur, where four Adivasi teachers now run our curriculum in two local schools and one adivasi village.
Causes
Education
Youth
Gender
Children
Geographies
Tamil Nadu
---
Wonderful to see the impact the Organisation is bringing about in the lives of kids who are so far away and in remote places. Great job, keep it up
~ Jayanthi from BANGALORE
Apoorva from Boston has pledged to help The One All Trust by