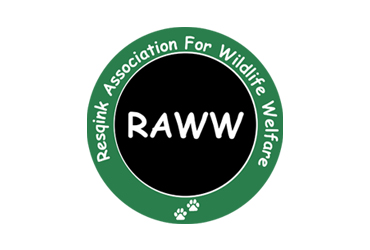 RAWW (Resqink Association for Wildlife Welfare)
Rescue-Conserve-Coexist with Urban Wildlife
Resqink Association for Wildlife Welfare (RAWW) is a registered Non- Governmental Organization. The Main Aim of RAWW is to work towards the reduction of human-wildlife conflicts, conduct Scientific, Skilled and Ethical Urban Wild Kinds by following each and every legal protocol. Yet another most important focus in the same line of action is to Motivate Co-Existence by reaching out to menfolk with Information & Awareness about Environment, Wildlife, and its Conservation.
RAWW has 25 well-trained volunteer rescuers distributed amongst Mulund, Chembur, Palghar and Thane teams who carry out rescue calls in and around Mumbai and Thane city. We have 2 Wildlife Ambulances with Emergency Rescue and Human-Wildlife Conflict Management equipment. It provides free volunteer services to various government departments like Forest, Police, Air force, Navy, Municipal corporation during wildlife distress situations. The rescue process of any species is nowhere near easy and fun and is carried out following all legal protocols.
In 2021, RAWW has rescued 900+ wild animals, birds, reptiles distressed wildlife in the Mumbai Metropolitan Region including Thane, Palghar and Navi Mumbai.
We actively need your support in continuing our operations. Thank you so much for attending our stall!
Schedule
| | | | | |
| --- | --- | --- | --- | --- |
| How to help a wildlife in distress ? | Oct 2 - Sat | 15:00 | 16:30 | |
| Common Wildlife Around Us | Oct 3 - Sun | 13:05 | 16:00 | |
Activities
Volunteer
Donate
Give Resources
Create Awareness
Buy Products
Social
Join Now
Join Via Google Meet
Redirects to Google Meet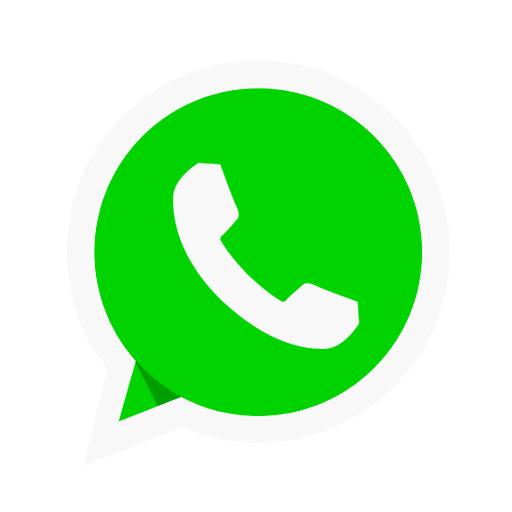 Chat now on Whatsapp
Join us on Whatsapp
Causes
Animals
Environment
Geographies
Maharashtra
---
Excellent Organization. Protecting and helping wildlife, spreading awareness on wildlife. Every single volunteer, member and specially the founder. They are amazing, and very hardworking.
~ Pritesh Modi from Mumbai
The most hardworking and dedicated Ngo working 24/7 rescuing and rehabilitating so many animals . By far the most awesomest experience working with them. Always creating awareness about urban wildlife and how to reduce human - wildlife conflicts.
~ Sanskriti Baptista from Mumbai
Donita Rozario from Mumbai has pledged to help RAWW (Resqink Association for Wildlife Welfare) by
Giving Resources
Creating Awareness
It's very important to protect our environment it's living beings the plants and animals the seas and rainforests... For our own survival and the future generation.. Also as an animal person myself I will always Support any activity that works towards the betterment of Animals in our country and the entire world RAWW is one of our mainstream Rescue rehabilitation convere and or release teams in Mumbai And I request you all to support RAWW so we can make this planet a more Beautiful place to live in.. 🐾🔱🌳🌍
~ Donita Rozario from Mumbai
Bhumi from Mulund West has pledged to help RAWW (Resqink Association for Wildlife Welfare) by
Thank you for helping urban wildlife in ways that we could not even think. Shall you guys always be blessed with the best of resources.
RAWW has done a fantastic job in the field of Wildlife. I am really grateful towards this organisation for the job it does...
RAW is doing an amazing job serving selflessly. Qudos to their efforts. 👌🙏
RAWW is doing nice job of rescuing wild animals but monkeys nuscienc Is big problem in our area yogi hills which needs to be to be taken up immediately as nothing is being done
~ Kumar Keswani from Yogi hiils Mulund West mumbai
Social responsibility cannot be thought at school, you inherit them from your surroundings. RAWW has ensured that this trait is passed on to the society through rescue, conservation and co-existence (by raising awareness).
~ Kamal Thanki from Dubai
RAWW is doing a great work by rescuing wildlife in our area... Many Thanks...
~ Gaurav Vyas from Yogi Hills Mulund
Kamal Thanki from India has pledged to help RAWW (Resqink Association for Wildlife Welfare) by
Sahil Savadia from Mulund has pledged to help RAWW (Resqink Association for Wildlife Welfare) by
Giving Resources
Creating Awareness
The experience I had in organising this event is truly enriching and immense! Looking forward to more such sessions! Please donate at raww.in
~ Debashrita Panda from Bhubaneswar
Ritu Chhipa from Gandhidham has pledged to help RAWW (Resqink Association for Wildlife Welfare) by
Aneesha Panda from Bhubaneswar has pledged to help RAWW (Resqink Association for Wildlife Welfare) by
Thank you for protecting our wildlife. :)
~ DEBASHREE DASS from Kolkata
DEBASHREE DASS from Kolkata has pledged to help RAWW (Resqink Association for Wildlife Welfare) by
Giving Resources
Creating Awareness
Mohini Harmalkar from Mumbai has pledged to help RAWW (Resqink Association for Wildlife Welfare) by
Giving Resources
Creating Awareness
Heet from Mumbai has pledged to help RAWW (Resqink Association for Wildlife Welfare) by
Donating
Giving Resources
Creating Awareness