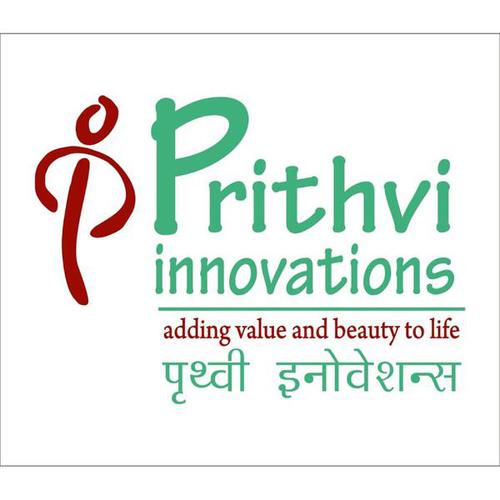 Gift Sustainable Livelihood , Online Literacy to 500 + Rural students, Youth & women & help to keep our land, rivers & air clean & green.
Share your valuable time ( 5 hrs a week), skills, knowledge, expertise, ideas, resources, funds, networks to make this Diwali very special for less fortunate people around us, *like rural & slum women who have lost their jobs due to Covid19 * the students of rural schools who are missing on Education as their schools have been closed for the past 7 months * The migrant workers who need food to cope with the present times.
Having you as our Co-partner/ Supporter/ Buyer / Volunteer/ Donor will help us increase the impact of our giving under our core initiatives to beat COVID19
1)Bhoomija' Green Livelihood Program ( making eco-friendly Mask/Diwali Gifts/Compost etc..) https://www.youtube.com/watch?v=nwMZ9Qwa3BU&t=52s https://www.youtube.com/watch?v=xVYyA-zFq1Y&t=11s
2) Swayam'( online Education Program for Rural India- Digital, Functional & Environmental Literacy) https://www.youtube.com/watch?v=l3H_WHtjjMM&t=11s
3) Annapoorna Community Rasoi ( providing Food for All & reducing Food Wastage) https://www.youtube.com/watch?v=L6465B2wxTA https://www.youtube.com/watch?v=0s_2LAU4CJE https://www.youtube.com/watch?v=Rc6ynt9MoBg&t=55s
4) Prithvi Utsav ( clean up & plantation drives) https://www.youtube.com/watch?v=JmH9pW0D0dA https://www.youtube.com/watch?v=eh-Ckhq89NY&t=30s https://www.youtube.com/watch?v=aey_G1Anl6o https://www.youtube.com/watch?v=6nbi-0iSE1U&t=4s and many more ...
5) Sambhav ( Sustainable Waste Management program) https://www.youtube.com/watch?v=56xxfrehmpg&t=21s
6) Health in our Hands ( Sustainable Menstrual Health, Hygiene & Happiness)
www.prithviinnovations.org
---
Prithviinnovations
Daanutsav #SDGs
ZeroHunger
BhoomijaZeroWasteSyore
GreenLivelihood #Sevamela #Zerohunger #Goodhealthandwellbeing #Qualityeducation #Responsibleconsumptionandproduction #climateaction #Darbaarkhushie #Diwaligifts #Diwalicelebration #Diwali2020 #happydiwali2020 #Atmanirbharbharat #Vocalforlocal #Swayam #onlineeducation #annapoornacommunityrasoi #Prithviutsav #Health #Menstrualhealth #hygiene #nayidishayein #Partnershipsforthegoals #sustainablecitiesandcommunities
Join us now on this beautiful journey to gift guilt-free, trash-free eco-friendly lifestyle and provide Sustainable Livelihood option to the less-privileged around us, as part of your CSR projects or otherwise.
Please drop a message to us if you wish to adopt or support amazing green ideas for CSR Projects, Consultancy, Training, Workshops, organizing Green Corporate Events, Corporate gifting, Personal, Social, Religious, or Cultural Celebrations, Events, fairs, exhibitions.
Enjoy Zero-Waste, eco-friendly Celebrations with us & contribute in a great way to Sustainable Development Goals, mainly Zero Hunger, Good Health & Wellbeing, Climate Action, Clean Air, Responsible Consumption & Production, Sustainable Communities & Cities, etc..
Visit Bhoomija-our Zerowaste Home store, which stands for Rethinking, Re-use, Redesigning, Re-inventing, Re-innovation, Upcycling, Reducing wastages of precious resources & Plastics where possible.
This Diwali adopt, promote & support Bhoomija Seed Lakshmi Ganeshji, Handmade Upcycled Diyas, Led Jhaalar, Solar lanterns, Seed Stationery, Eco-masks, our Steel Crockery Bank, Eco-utility items like Homemade, natural organic compost, Seed Ganesh Lakshmi Ji, Upcycled Planters, Indoor plants, Eco-packaging options like Potlis, cloth bags, grocery bags, Natural Biocleaners, Eco-seed pens, Paper coasters, Cloth bags, Fancy paper Bags, Folders, file covers, Bamboo Cutlery, Bamboo toiletries, Eco-hankies, Shagun potlis or Eco-Gifts, like stone art, upcycled greeting cards, Eco-rakhis, Herbal Gulal, etc.. Let's leave our Land, water & air clean & care for people around us. Happy Diwali.
Causes
Livelihood
Environment
Education
Youth
Philanthropy
Gender
Poverty
Children
Health
Geographies
All India
---
Hello Ma'am, It was so great to talk to you. You are someone who inspires me. Thank you for your valuable time. Looking forward to collaborate with you :) Regards, Sanjivani
Sanjivani from Udaipur has pledged to help Prithvi Innovations by
Amazing initiatives, very inspired to see the simple ways in which Prithvi invites people to get involved into acts of kindness without stressing much :) All the best!
~ Aakanksha Kumari from CHENNAI
It was wonderful indeed' the ideas, the eco-friendly Indian Products, all were awesome...
~ Aaviral Agarwal from Lucknow