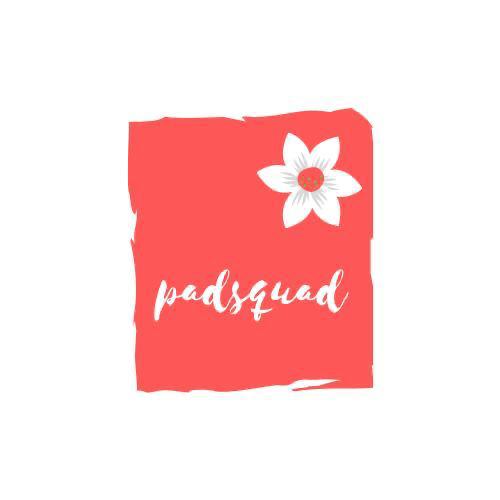 A People's Volunteer Movement to provide menstrual hygiene to women and girls in the simplest way. Donate a Pad or Join the Squad.
PAD SQUAD…. OUR STORY….
A PEOPLE'S MOVEMENT.
Pad Squad is a people's movement across India, that enables an individual to take personal social responsibility and action to get & distribute sanitary pads to economically disadvantaged women within their locality, town or city. It is committed to preserving the dignity and health of menstruating women & girls.
Covid-19 made basic essentials like Food scarce for the most fragile and vulnerable people / communities of society, and Sanitary Pads a huge luxury for these people. Pad Squad started on June 1st 2020, with a calling, that this need of menstrual hygiene must be addressed. Our Philosophy is that Women must be provided for and kept strong, as they keep families strong.
Pad Squad directly reaches the people in the Bastis, volunteering collaborating networks across India that work directly with the communities.
Currently, Pad Squad is in 23 cities, with 51 Pad Squadders, who are providing Pads to approx. 50 communities and growing everyday.
Pad Squad has been making constructive and successful efforts in distributing Biodegradable Pads and will continue to champion Going Green. Pad Squad was Co-Founded by Chhitra Subramaniam (Film Producer) Taranjit Kaur (Actor,Poet)) Devashish Makhija (Film Director), Surya Balakrishnan (Advertising Film Director), Monica Raheja (Producer), Niiya Nia (Actor & activist), Gillian Pinto (Actor), Mayuri Joshi Dhavale (Entrepreneur) Mentored by Bilal Khan (Activist Ghar Bachao Ghar Banao Andolan), Lara Jessani (Human Rights Advocate).
Pad Squad is now in Mumbai, Pune, Kolkatta, Delhi, Indore, Bhopal, Jabalpur, Ghaziabad, Ranchi, Lucknow, Chennai, Jaipur, Bengaluru, Guwahati, Kalimpong, Shimla, Navi Mumbai, Chandigarh, Amritsar, Goa, Bhilwara, Beawar, Toronto. Our PadSquadders are Doctors, Lawyers, Artists, Dentists, Activists, Home Makers, Designers…
You can follow us on insta @padssquad, Fb https://www.facebook.com/Padssquad/ for city stories and updates.
Donation Link https://www.donatekart.com/padsquad/Help-Padsquad
Causes
Health
Philanthropy
Geographies
Maharashtra
Delhi
Karnataka
Madhya Pradesh
Rajasthan
Punjab
Uttar Pradesh
Tamil Nadu
Gujarat
Goa
Himachal Pradesh
Assam
Uttar Pradesh
Jharkhand
West Bengal
Andhra Pradesh
Kerala
All India
---