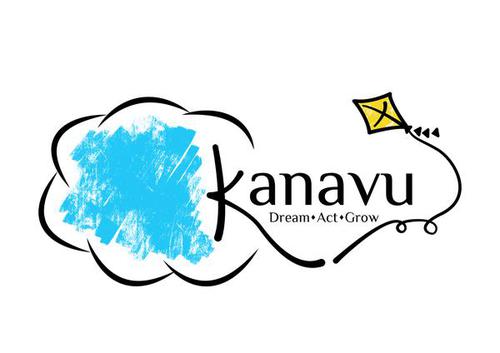 Join us in realising dreams of children and women in rural India
கனவு means 'dreams'. A small team with big dreams, we dream of an India where circumstance does not dictate destiny. Kanavu brings this change to rural India by nurturing leadership in disadvantaged schools and communities towards fighting inequity. We presently work with 5 Affordable Private Schools, 1250 students & allied 102 communities, set up by ASSEFA Foundation in rural Cuddalore, Tamil Nadu.
The stall is an opportunity to meet the founders of Kanavu and engage with their journey, explore and buy amazing cotton life style products from our rural all-women collective, Sura, listen to our stakeholders and learn about the various ways to engage with our work in rural Cuddalore (Tamilnadu).
10:30 - 11:30 & 13:30 - 14:30: Meet the founders Moderated by Ishwarya Sankar, an independent Education consultant, this space explores the journey of Kanavu through the eyes of its four founders, Dravina, Gowtham, Nisha and Shivaranjani. It is also a space to ask questions and engage with the founders of the organisation.
11:30 - 12:30 & 14:30 - 15:30: Sura
This is a space to learn about the journey of 'Sura' - an all-women collective who stitch cotton life style products from their village. One can also buy their products through this stall all day long.
12:30 - 13:30 & 15:30 - 16:30: Listen to our stakeholders & Learn ways to contribute In this space, one can listen directly from our stakeholders their respective journeys. One can also learn about the various ways in which one can engage and contribute to the work of Kanavu.
Causes
Education
Poverty
Children
Gender
Livelihood
Geographies
Tamil Nadu
---
Aparna Bhatia from New Delhi has pledged to help Kanavu by
Janani from Chennai has pledged to help Kanavu by
Creating Awareness
Buying Products
Harini from Chennai has pledged to help Kanavu by
Creating Awareness
Buying Products
Devashree from Bodinayakanur has pledged to help Kanavu by
Sneha suresh from Coimbatore has pledged to help Kanavu by
Creating Awareness
Buying Products
Rashmi Nagendran from Chennai has pledged to help Kanavu by
Creating Awareness
Buying Products
I have had the opportunity to work with the women at Sura. Like curious kids they would always look forward to what is there to learn from anyone who comes there to share knowledge. I have been using their products for a couple of years now and what I like the most is their aesthetics and quality. Not a seam has ripped off or not a zipper has become dysfunctional. Feeling proud to be associated with Sura. Wishing them all the very best to inspire many more women like them across the world.
~ Lakshmi Ramasubramaniyan from Chennai
I've been fortunate to witness how much kanavu has grown since it started. A project that started off as a small idea has today made several dreams become reality. It focuses on real issues in rural India and provides support to families and enables empowerment of women and children. The team is committed to operating with hardwork and enthusiasm and that's probably what makes them so unique and special. Good luck for all your projects and new ventures you set out to explore and excel at. Sending your way lots of love.
~ Vidya Rajaram from Chennai
I have seen Kanavu grow from being an idea in the minds of two people, to this beautiful ecosystem that is building excellent schools, helping empower women in rural india and helping them become financially independent and building stronger and better communities. Kanavu beautifully combines the values of empathy (towards the vulnerable), excellence (in the quality of their products), care (for the schools and community), courage (to challenge the status quo) and perseverance and commitment to making the lives of people better. Wishing them the absolute best for all their adventures to come.
~ Revathi Ramanan from Bangalore
Shrestha from Bangalore has pledged to help Kanavu by
Creating Awareness
Buying Products
In the 3 years that I've known Team Kanavu, their ever growing conviction and impact on the education and livelihood efforts in rural Cuddalore never failed to motivate and inspire me. To work with Kanavu is to be in the presence of seva, excellence, joy, humility, continuous learning and action. I am more than confident that Project Kanavu will reach greater heights and I wish them the very best!
Dear Kanavu team, It takes immense courage and conviction to fight against inequity in a system that only promotes it every single day. Thank you for doing all that it takes to facilitate change in the status quo of the rural communities. Having been witness to the challenges you've experienced and the impact you've had over the last few years, I am proud of all that you stand for. Wishing you all the best in your journey forward!