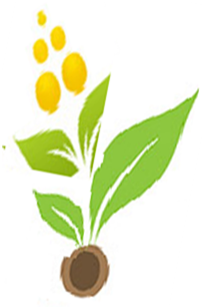 Produce Well, Eat Well and Live Well
Krishi Swaraj works with smallholder farmers to encourage usage of sustainable farming methods that are in synchrony with nature. Krishi Swaraj is committed to provide Natural, Healthy products, cultivated in an ethical & socially responsible manner, within a sustainable ecosystem that benefits everybody involve. Krishi Swaraj is working directly with farmers, farmer producer companies and NGOs helping them to Organic Practices for improving quality of food & life, we're creating a holistic and beneficial supply chain. you can visit the website : www.krishiswaraj.com
Causes
Livelihood
Environment
Geographies
Uttarakhand
Delhi
---
Great organization.
~ Jayasaagar from Bangalore
Vikas Arora from Delhi has pledged to help KRISHI SWARAJ by
Great Org! Wonderful products! Wish you the Very Best Vikas.
~ Misha Bhatt from Mumbai
Dear Friends, Looking Forward to Virtual-Meet you all on 2nd October ; Seva mela is a source of strength for local. Krishi Swaraj Store known as - SH (Stay Healthy ) Organic Store; Which provide a platform to NGO/FPO/brand owners/ Individual farmer' s organic produce.