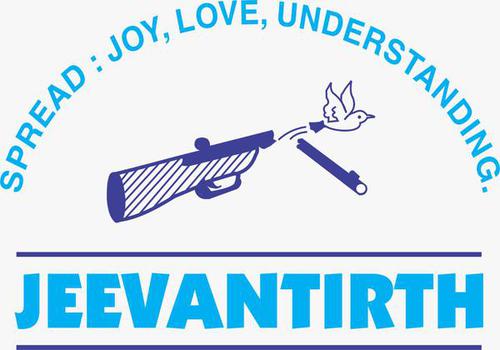 Jeevantirth enables people through community oriented education, to be lifelong learners, to live with reverence for life.
Welcome to the world of Jeevantirth or Life pilgrimage. We at Jeevantirth work by aligning with Global SDGs, Jeevantirth mainly works in the fields of Education, Environment, Rural Development, Vocational Training, and Women Empowerment. Jeevantirth is running many need-based, innovative educational programs like multipurpose "School on Wheels" for community education, "Bal-Sanskar Kendras" for Slum Children, "Girl Child Education" for teenage girls, "Value Education Program", "Environment Education Program" etc. Jeevantirth has also started a high quality "Vocational Training Centre" to give employable skills to under-privileged youths. Under "Urban Initiative" Jeevantirth is actively working in Rama Pir No Tekdo - which is the largest slum of Ahmadabad - especially with Rag Pickers' women of the area. Jeevantirth is also actively supporting the "Aadi Aushadhi" group of Traditional Healers of Dediapada, Dist, Narmada for their all-round development. Jeevantirth is active in promoting Organic Farming and Biodiversity Conservation through two FPOs and Village Biodiversity Committees. Many Government agencies partner with Jeevantirth in development work.
Causes
Education
Environment
Other
Gender
Livelihood
Human Rights
Children
Geographies
Gujarat
---
Vijay Bharatiya from Ahmedabad has pledged to help Jeevantirth by
Volunteering
Creating Awareness
Jeevan Tirth over a period of time has evolved. While all the projects have a unique approach and have made an impact on many lives. I personally measure an organization on basis of what they are doing for children and youth. How they are nurturing the younger generation. I think Jeevan Tirth has succeeded in these parameters. The spirit of growing together and giving leadership to youth is what makes Jeevan Tirth special. It has played the role of guardians of youth. The compassionate approach to youth work and willing to extend a helping hand whenever needed. I salute their work and commit myself to promote it. With deep gratitude
~ Vijay Bharatiya from Ahmedabad
BIren from Ahmedabad has pledged to help Jeevantirth by
Volunteering
Creating Awareness
Jeevantirth is working for the very noble cause, in the area the society need most, in present scenario. The educations the backbone of the strong society and the women empowerment is the ATMA for the good society. Jeevantirth has taken a mammoth task in these two areas and working to build the better environment to live with, by enhancing Knowledge, strength and happiness in the group of the people associated . The various initiative and innovative inputs from the well wisher and beneficiaries give boost to the motive of the organization. The various programme adopted by the jeevantirth are well appreciated. Committing myself to volunteer my time and effort to support this cause. Thanks.
It is working for noble cause
It is working for noble causes. Work in the area of literacy and population control is the only way to make our country more prosperous and Atmanirbhar.
Education is the first step for people to gain the knowledge, critical thinking, empowerment and skills they need to make this world a better place.
~ Manoj Kumar from AHMEDABAD
Education is necessary part for better life to live smoothly. Education will open the door of better successful life. Foundation learning process for Early childhood should be great. For that every teacher and parents should give their best efforts . We are supporting You....
~ Kamlesh Shah from Anand
Education for all.. When we educate a child than it's an investment for our nation.. Ropada Rps give you full support..
~ Nishith Acharya from Anmedabad