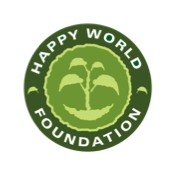 Happy World Foundation
We believe in creating a Happier World, where 1% of the World's population gives just 1% of their time and money for the noble cause
Happy World Foundation focuses on Projects related to Environment, Education, Empowerment, Eliminating Hunger
School Sapling Project:
We identify a village Government School and target young children aged between 8-14.
An educational session is provided to the children, about healthy food, protecting natural resources, benefits of planting trees
Empowering the children about achievement of their goals in life, building their confidence level and providing tips on good nourishment at low cost
Post the session, they are taught - how to plant Saplings, within their School premises
At the end of the session each child is given 2 Fruit tree saplings which they have to plant near their homes
Adopt a Tree Project
Our objective of this project is to grow trees in the urban areas for more greenery and to beautify the place.
We look for people who are interested in adopting trees and not just identifying a place for planting trees.
We then provide saplings, tree guards, manure, etc. and get the Adopters to plant the saplings on an identified "event" day, post which they water and nurture the plants.
#LakshyaVruksha campaign launched on 14th June by Dr Tejaswini AnanthKumar An initiative to plant One Lac Tree Saplings by 2021
Save Food Project
We collect leftover food in good condition, from Restaurants, Foodcourts, Party events etc.
The same is served to construction labourers (typically migrants) and their family members.
We chose labourers from the construction industry since they toil very hard almost the entire day and have to cook their meals in the night.
Saves natural resources like water, fossil fuel and cultivation of farmland created by destroying forest land
Project JnanaShala
An education based initiative, that aims to enable and empower the lives of people living in rural villages of India
Objective: The objective of this Project goes beyond education of rural children to empowering women and rural youth through education and skill based training programs, leading to sustainable livelihood and a prosperous rural economy.
Schedule
| | | | | |
| --- | --- | --- | --- | --- |
| Event 1 | Oct 1 - Sat | 2:00 | 4:00 | |
| Event 2 | Oct 1 - Sat | 2:00 | 4:00 | |
Activities
Volunteer
Donate
Create Awareness
Social
Join Now
Join Via Video Conferencing
Opens in a new tab
Causes
Environment
Education
Livelihood
Youth
Geographies
Karnataka
Donate
---
Be the first one to leave a note