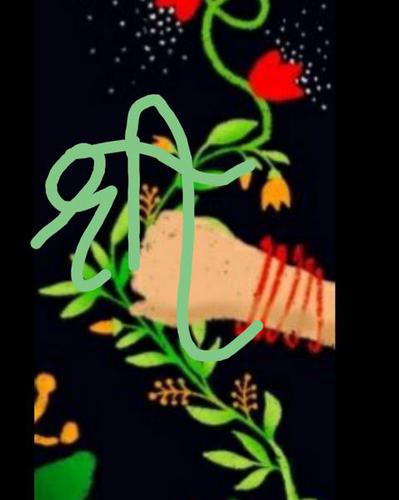 Green diwali hamper both eco friendly and livelihood friendly. Your gift will light lives of people from 8 NGOs across 3 states.
Shree's Green Spaces is a positive effort to move from awareness to action. I Shreelata Menon have been a Green Entrepreneur now for 10 years and has been promoting and selling eco-friendly products made by social and needy groups across the country. I am presently associated with more than 20 NGOs and have around 75 types of products. Diwali is a festival of health, wealth, prosperity and is celebrated pan India. Let's make this Diwali truly different by buying this Green Diwali Kit. It is an eco-friendly kit of 10+very useful Diwali products. This treasure unravels some amazing handmade natural products like palm leaf Toranam, Pine Wood Chaurang, Cow Diya's, Natural Shampoo for your pampered pets and plants, etc. Along with being so unique, each product here supports a very unique cause and a contribution from your end will go a very long way in supporting some very hardworking tribals and rural Indians to make a new start. So!!!!! This stall Is for the small This stall is for some goodness This stall is for a Green Diwali This stall is for us all. I appeal to all my viewers and customers to pledge a new normal to make us a part of our environment and not apart from it. Buy and gift generously.
Causes
Environment
Livelihood
Geographies
All India
---
Janardhanan Nair from Thane has pledged to help Green Spaces by
Great job. Best wishes always
~ Janardhanan Nair from Thane
I always believe in your cause. Appreciate the effort you put in. Best wishes for the work.
~ Makarand Waghle from THANE
Really want to praise you for doing excellent work in spreading environmental awareness to the localised people and that of the rural areas which would be helpful for everyone to save our environment from destruction, pollution, etc.
~ Jaagruti Hitnalli from Thane, Maharashtra
Saving the environment and promoting an eco-friendly living has always been a priority among all the informed and aware classes.However today an invisible enemy has brought the world down to its knees and shown us the catastrophic consequences of our prolonged abuse of our environmental resources. Sustainable Growth with a protective environment friendly approach is amply reflected in your endeavor. ALL THE VERY BEST !!!!!!!
~ HD Menon from Bangalore
Congrats!!! The Green Revolution has begun long back but Green Spaces decorate the Panorama to make it a Resolution rather than a Revolution. Kudos Team. 😊🌹🌹
~ Pratibha Shetty from Bengaluru
Best wishes to a good start 🎉🎉🎉👌
~ Madhumathi KR from Mumbai City