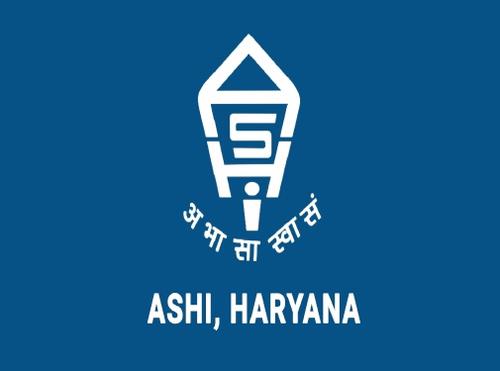 ASHI, is a voluntary & social organization aiming at challenging those condition that lead to exploitation of women and children.
Stall: Cardigans, Masks, Candles, Mufflers & Gloves e.t.c.
Association for Social Health in India (ASHI) is a Voluntary and Social Organization aiming at challenging those conditions that lead to exploitation of women and children for anti-social purposes, provision of shelter for Destitute & Orphan children and arranging for their education, vocational training and rehabilitation are one of the Association's main activities. ASHI, Haryana is of the firm view that it could make a definite contribution to its target population by engaging in activities for women empowerment. Therefore, it has started Navchetna programme to support women from neighbouring urban slums. Every year needy girls and women join Navchetna centre to learn new skills in tailoring, candle making Knitting & other allied crafts.
Causes
Children
Geographies
Haryana
---
Seema Gupta from Panchkula has pledged to help Ashiana Children Home by
Volunteering
Donating
Giving Resources
Creating Awareness
Buying Products
God bless to all Ashiyana Children...Wishing all of them for their bright future.
ASHI Haryana symbolises nurturing and strengthening of our women and children through education, value addition and economic Independence. This exhibition presents the showcase of love and care that Ashi Haryana stands for. All products are beautifully designed and very carefully made. My full appreciation for all involved in this project.
My best wishes to the entire team of Ashi Haryana for doing excellent work from many years. Regards Pawan Kumar
~ Sr. Advocate Pawan Kumar from Panchkula
Ashiana is doing a good job for the education of children and upliftment of women . Our best wishes. Can some body collect contribution from me? Love and regards.
~ V Mohini from Panchkula
Good working
~ VIVEK KUMAR PATHAK from JABALPUR MP INDIA
Ashi Haryana is doing great for women and children be it with the provision of shelter for Destitute & Orphan children and arranging for their education or providing them with vocational training and rehabilitation. I congratulate Anshu's team for this magnificent effort towards the society . My best wishes Deepika Gupta
~ Deepika Gupta from Melbourne
ASHI's Navchetna groups hand made products are excellent for home & for gifts to family and friends. Every product speaks his/her story. Great team work.best wishes to all.
~ Seema Gupta from Panchkula