Arvind Foundation
A registered NGO, working to provide soul care for underprivileged special needs individuals through curative education & healing care
Arvind Foundation strongly believes that we can give our students a holistic education, helping them grow just like any other kid in a natural environment, by paying closer attention to them. We introduce and encourage children to climb the ladder to a stage where they are independent and are confident to take up and execute work. The special young adolescent and adult members of our family are engaged in various vocational training - basics of computers, culinary art & catering, grinding & packing and office administration, carpentry, pottery, farming, gardening, weaving, tailoring, jewelry making, using office appliances & other skills such as making products from Areca Nut leaves (plates, etc.) & making cooking masalas. The purpose is to make them find a living. We have recently initiated a livelihood program for our special needs young adults where we market and sell the products made/packed by them as part of their training. Our students make close to 40 products. They are given stipends for their efforts as part of this program.
The products kept for sale are - Areca products (different sizes of plates n bowls) 14 different Masala spice powders (garam masala, garlic dhall powder, ghee dhall powder, idly molaga podi, sambhar podi, rasam podi, karuvepillai podi, chilli powder, coriander powder, jeera powder, rice flour Wooden keychains, keychain holders, name boards Costume jewelry Saambraani Ooduvathi Detergent powder Dish wash Candles Envelope Floor mats Paper covers (of various sizes) Double cot cotton bed sheets - King sized + 2 pillow covers Single cot cotton bed sheets Pillow covers (2 pieces) Jute bags (of various sizes - lunch bags, grocery bags etc) Party type handbags Fridge top covers Fridge handle covers etc....
Schedule
| | | | | |
| --- | --- | --- | --- | --- |
| All products | Oct 2 - Sat | 10:00 | 17:00 | |
| Handcrafted products by special children | Oct 3 - Sun | 10:00 | 17:00 | |
Activities
Volunteer
Donate
Give Resources
Create Awareness
Buy Products
Social
Join Now
Join Via Zoom
Redirects to Zoom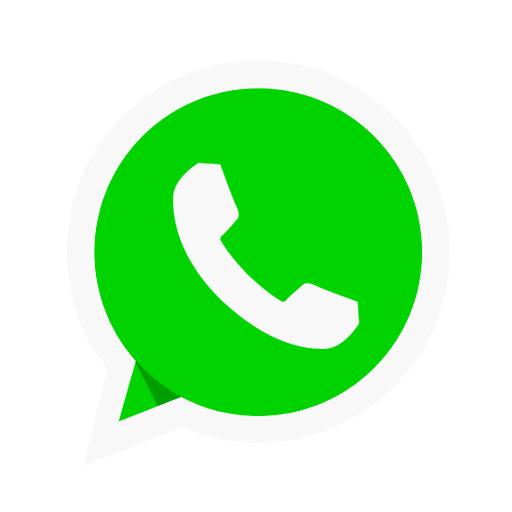 Chat now on Whatsapp
Join us on Whatsapp
Causes
Disabilities
Education
Livelihood
Geographies
Tamil Nadu
Donate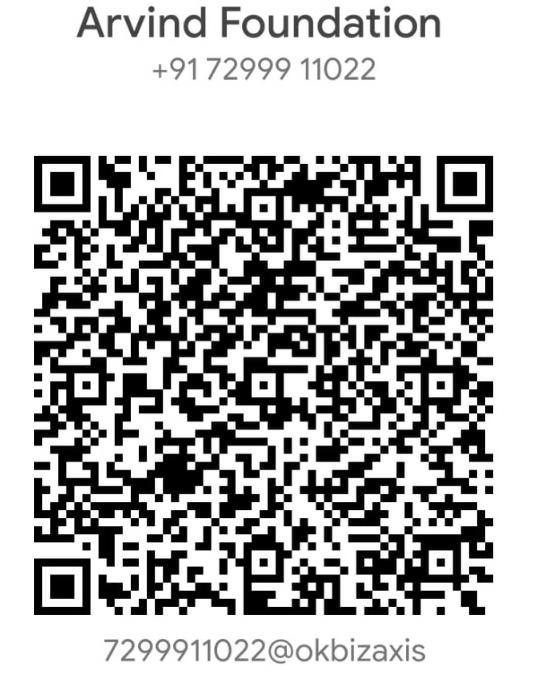 To Donate, Scan the QR Code
---
Such an amazing product and friendly explanation..... Keep going through success with god's praise ...
Shirely Hycinth from Trichy has pledged to help Arvind Foundation by
Volunteering
Creating Awareness
Buying Products
Wow that's amazing. . . Lovely work by your students. . . Way to go...
~ Shirely Hycinth from Trichy
Best wishes to the team. This online stall has been an unique experience. Wish to see more such online events. Involvement of staff is great
Appreciate the dedication of AF staffs and specials thanks to Revathy Rakesh for supporting children with special needs for this livelihood project. Strongly recommend everyone to visit the AF store (in KK Nagar - Chennai) directly to purchase products. In case of any questions, doubts or require more details about any products don't hesitate to reach out to Revathy Rakesh or AF team. Keep up the excellent work AF Team. Wish you good luck and lot of success.
~ Anand Sriram from Bangalore
This is one of the best NGO's i've come across. I am constantly amazed when I see such a huge list of all the products/items that is prepared by the childrens of Arvind Foundation under the kind guidance of staffs. I sincerely appreciate the enormous effort put in by Revathy (Vice Principal) and the staff of AF that helps in upbringing and livelihood project for children with special needs. The quality of masala and products prepared by kids are really very good. I strongly recommend everyone to visit the online stall or AF store (in KK Nagar - Chennai) directly to purchase products without any second thought. Arvind Foundation does an amazing job. Keep up the good work and wish you all the success. - Thanks
~ Naveen S from Bangalore
I am very happy in visiting online shopping... And the products r good n satisfied...
~ Leediyal Esra from Chennai
Well stocked stall. customer friendly staff.
Just want to see the stall
Nice making kit
~ Alex from Oldwashmenpet
My best wishes to touch the lives of many many more special needs children!
best wishes
~ Nithya Kala from CHENNAI